DATE:

AUTHOR:

The Correlated team

RELATED ROADMAP ITEMS:
New Features
All categories
Happy Holidays! Setting due dates in SFDC Tasks, Census, Hightouch.. and more!
DATE:
AUTHOR: The Correlated team
We're heading into the holiday season strong over at Correlated ⛄⛄⛄ Here's what we released this week:
Setting Due Dates in Salesforce Tasks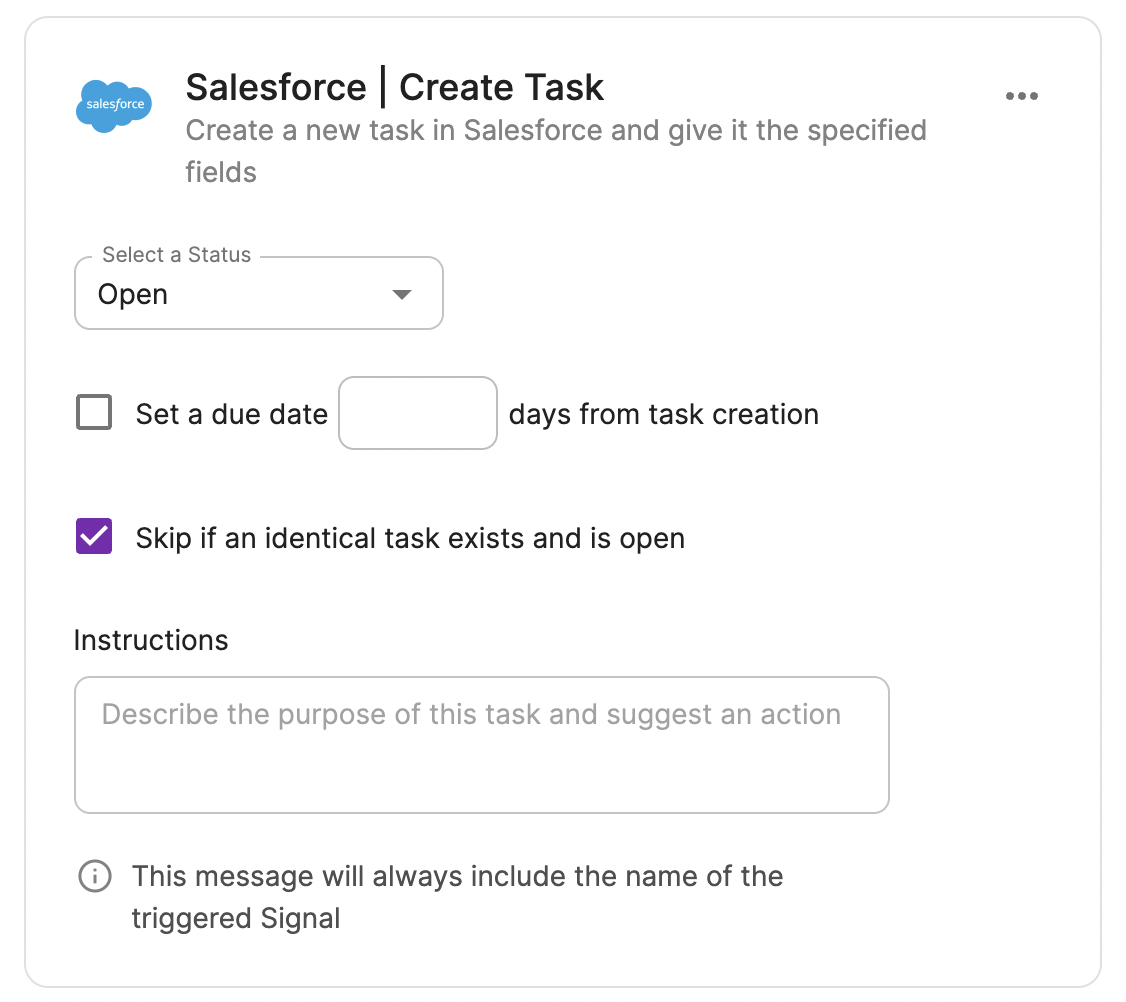 We released the ability to automatically create Salesforce Tasks a few months back to support users who wanted to deliver actionable insights directly to their sales team, as well as to support Salesforce Reporting. Now, we've made this integration even more powerful by adding the ability to configure due dates when the Salesforce Task is created.
As you can see in the image to the right, you can easily define a due date X number of days after the task was created - allowing your sales team to manage their tasks and prioritize appropriately depending on how urgent the task is.
Support for Census and Hightouch as data sources
Reverse ETL solutions like Census and Hightouch make it really easy to take the data you are already storing in your data warehouse and deliver it to the downstream tools your teams already use. With our new Census and Hightouch integrations, you'll be able to leverage the work your data teams have done to model and transform your customer data to easily pipe data into Correlated, build Signals, and take action on the best opportunities in under an hour. If you're interested in testing this out, please contact us.
Signal Categories
Last, but definitely not least, we just released the ability to categorize Signals. This has been a really popular feature request - many of our users have dozens of Signals and want to be able to group them by categories. Some common categories include: the GTM team the Signal is relevant for (Enterprise, SMB, NAmer, EMEA) or the customer lifecycle stage a Signal monitors (Activation, Onboarding, Expansion). It's easy to move your Signal over into categories, and we're looking forward to hearing about how you use this feature to align Correlated with your unique GTM motion.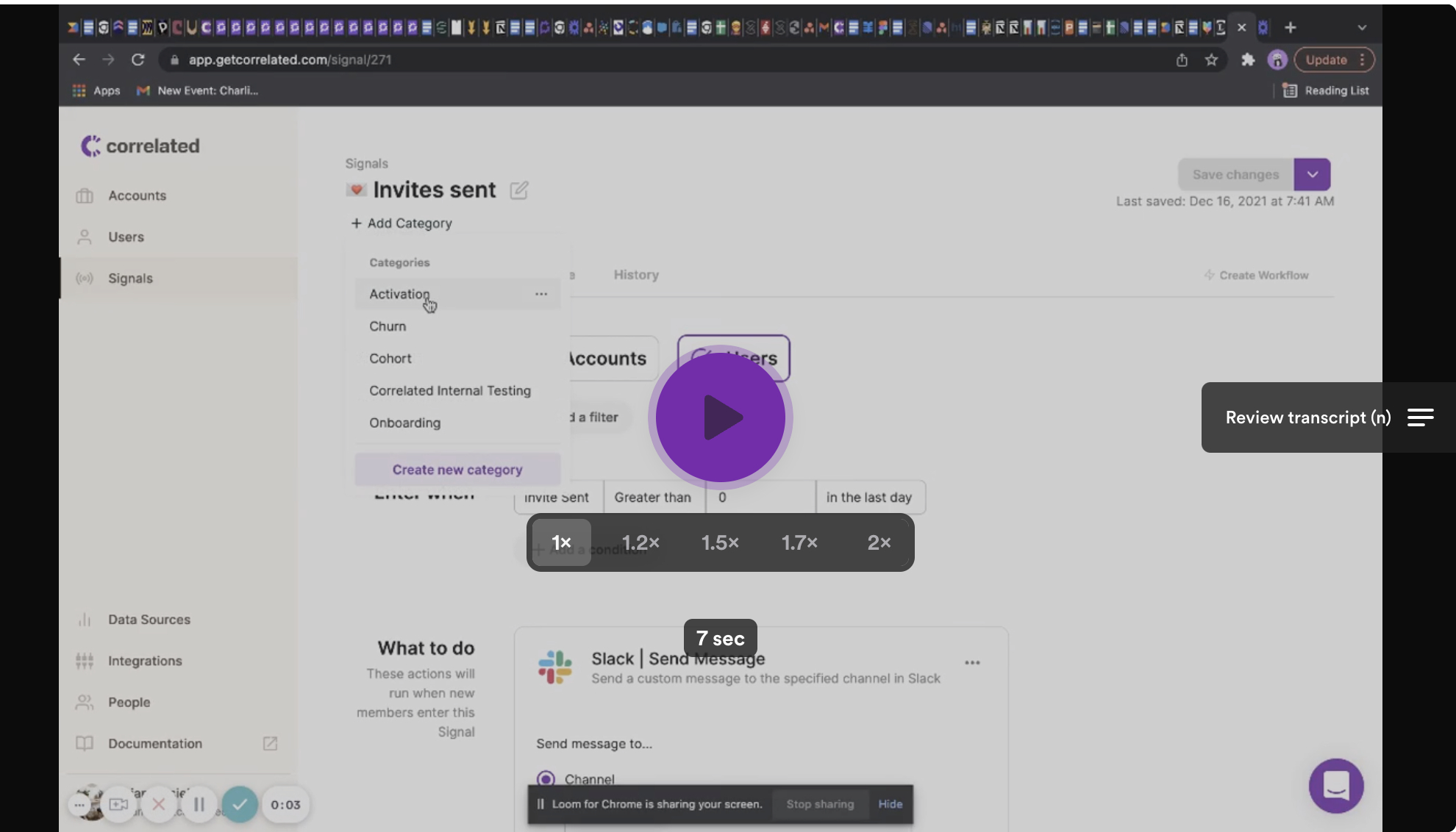 As we approach the holiday season, we are so grateful to all of our amazing users and look forward to a great year ahead. Happy holidays!
- Team Correlated